School Aid India is a non-profit organisation helping to provide unprivileged children a chance they would not otherwise have.
School Aid India (SAI) is a small charity based in Great Ayton, North Yorkshire, UK. The inspiration for SAI arose from contacts built up with local people over the course of several visits to the Darjeeling area, in the foothills of the Indian Himalayas. Children of all ages in India willingly walk miles in all weathers just to get to school each day. There is great enthusiasm for education but unfortunately the universal primary education offered by the government is often of such poor quality that better off families choose to send their children to private schools, meaning poorer children inevitably miss out on the good education which is not only every child's right, but will also affect their whole future.
Our aim is to offer some of these underprivileged children a chance they would not otherwise have, providing high quality free education in English, and paying for books, and school uniforms, so that they too can have a good start in life.
Take a look at our gallery to see the difference your contribution could make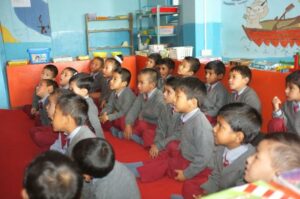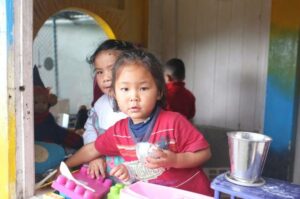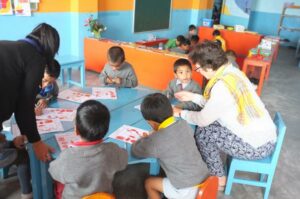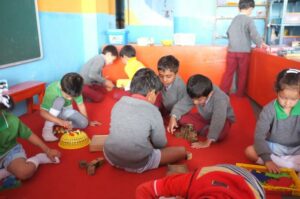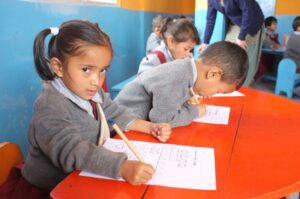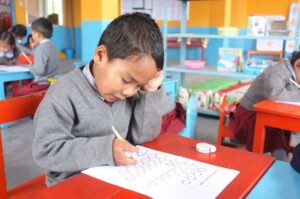 In 2002, our founder Helen Jones visited India for the first time on a plant-hunting trip in which she turned out to be the only participant. Subsequently, Helen came to know her guide, Bijoy Rai, very well. In his home town of Darjeeling, Helen met Bijoy's wife, Rachana, and the rest of his family. Bijoy took Helen, a retired teacher, to visit several local schools, and tried to persuade her to return to the area to teach. In 2005 after several more trips with Bijoy, Helen wanted to give something back to the area, and thought she would like to sponsor an existing school with Bijoy and Rachana's help. They opposed the idea, knowing that once the money was out of their hands it would also be out of their control and was likely to disappear. Early in 2006 Rachana emailed Helen with the suggestion that they start their very own school instead.
They opened Roseberry School for disadvantaged children in March 2007. Within a year they had completely outgrown its small building, and SAI had launched an appeal for funds to build a four storey extension. The response in the UK was astonishing, and a start was made on construction work by Christmas 2010. The new building is below the original school on a very steep hillside. All the building work was organised by Bijoy who happily gave up a year's paid guiding work to manage the project on our very difficult site. All efforts are now focussed on maintaining the wonderful school they have developed, constantly improving the standard of education it provides, and helping all the pupils to make the transition into Secondary Education.