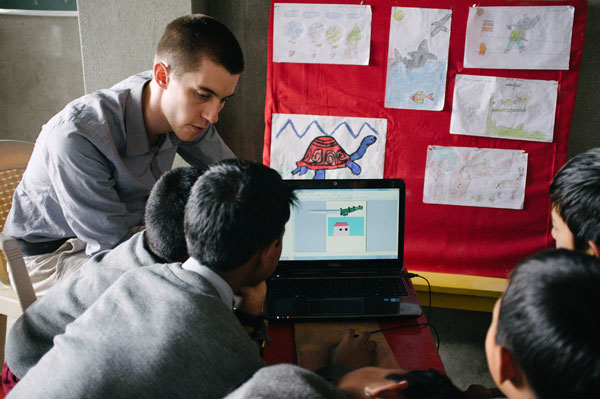 Volunteer Jake Home from Stokesley has been doing some wonderful work with the children at Roseberry School in Darjeerling. In particular he has been helping the teachers to get to grips with computers.
We are anxious for them to be able to access some of the teacher information available on the internet. He is also showing them how to produce worksheets, which up till now they have been writing out by hand for a whole class.
Some of the older children have learnt how to do a simple presentation and make posters. The lap-top they have been using was funded by contributions from pupils and parents at Sunnyside School Coulby Newham.